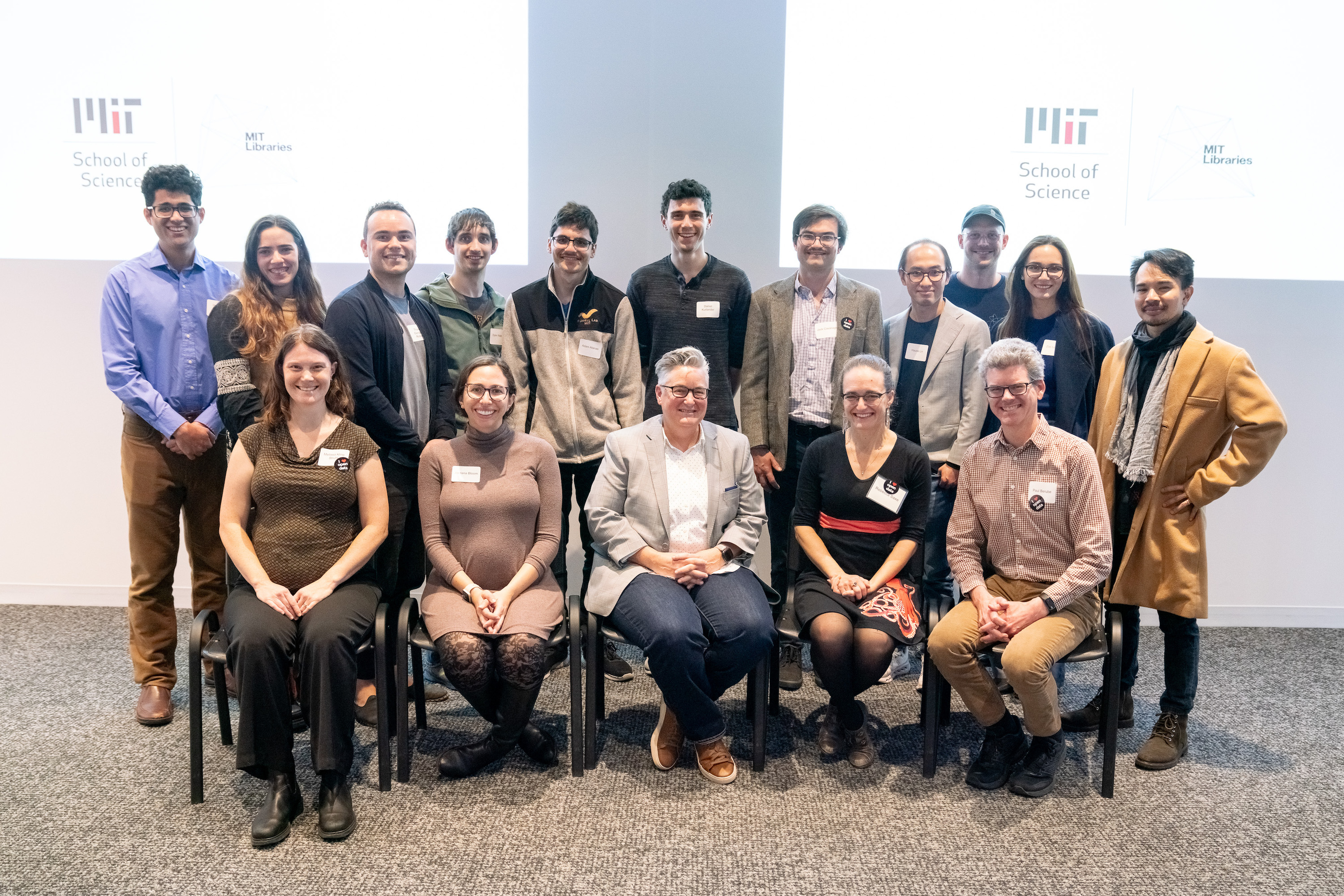 Rewarding excellence in open data
MIT researchers who share their data recognized at second annual awards celebration.
Brigham Fay | MIT Libraries • mit
Nov. 16, 2023

•

7 min

• Source
---
The second annual MIT Prize for Open Data, which included a $2,500 cash prize, was recently awarded to 10 individual and group research projects. Presented jointly by the School of Science and the MIT Libraries, the prize highlights the value of open data — research data that is openly accessible and reusable — at the Institute. The prize winners and 12 honorable mention recipients were honored at the Open Data @ MIT event held Oct. 24 at Hayden Library.
Conceived by Chris Bourg, director of MIT Libraries, and Rebecca Saxe, associate dean of the School of Science and the John W. Jarve (1978) Professor of Brain and Cognitive Sciences, the prize program was launched in 2022. It recognizes MIT-affiliated researchers who use or share open data, create infrastructure for open data sharing, or theorize about open data. Nominations were solicited from across the Institute, with a focus on trainees: undergraduate and graduate students, postdocs, and research staff.
"The prize is explicitly aimed at early-career researchers," says Bourg. "Supporting and encouraging the next generation of researchers will help ensure that the future of scholarship is characterized by a norm of open sharing."
The 2023 awards were presented at a celebratory event held during International Open Access Week. Winners gave five-minute presentations on their projects and the role that open data plays in their research. The program also included remarks from Bourg and Anne White, School of Engineering Distinguished Professor of Engineering, vice provost, and associate vice president for research administration. White reflected on the ways in which MIT has demonstrated its values with the open sharing of research and scholarship and acknowledged the efforts of the honorees and advocates gathered at the event: "Thank you for the active role you're all playing in building a culture of openness in research," she said. "It benefits us all."
Winners were chosen from more than 80 nominees, representing all five MIT schools, the MIT Schwarzman College of Computing, and several research centers across the Institute. A committee composed of faculty, staff, and graduate students made the selections:
Hammaad Adam , graduate student in the Institute for Data, Systems, and Society, accepted on behalf of the team behind Organ Retrieval and Collection of Health Information for Donation (ORCHID), the first ever multi-center dataset dedicated to the organ procurement process. ORCHID provides the first opportunity to quantitatively analyze organ procurement organization decisions and identify operational inefficiencies.
Thomas González Roberts , graduate student in the Department of Aeronautics and Astronautics, won for the International Telecommunication Union Compliance Assessment Monitor . This tool combats the heritage of secrecy in outer space operations by creating human- and machine-readable datasets that succinctly describe the international agreements that govern satellite operations.

Melissa Kline Struhl , research scientist in BCS, was recognized for Children Helping Science , a free, open-source platform for remote studies with babies and children that makes it possible for researchers at more than 100 institutions to conduct reproducible studies.

JS Tan , graduate student in the Department of Urban Studies and Planning, developed the Collective Action in Tech Archive in collaboration with Nataliya Nedzhvetskaya of the University of California at Berkeley. It is an open database of all publicly recorded collective actions taken by workers in the global tech industry.
A complete list of winning projects and honorable mentions, including links to the research data, is available on the MIT Libraries website .
Reprinted with permission of MIT News
---
Share this article:
---
Related Articles:
---