Brothers deploy COVID-19 screening tool for refugee populations
Brothers Hassaan Ebrahim, a student at Harvard Kennedy School, and Senan, a third-year Harvard Medical School student, founded Hikma Health, a nonprofit that builds software for organizations providing health care to refugee populations.
---
Soon after starting the spring semester, brothers Hassaan and Senan Ebrahim recall having frequent conversations about COVID-19 in their respective classes.
"At the Kennedy School, we started having discussions along the lines of, 'Let's consider the impact of a policy given COVID-19,'" said Hassaan Ebrahim, a Master's in Public Policy candidate. "For Senan, who's in his third year at Harvard Medical School, COVID-19 was of course a growing topic of concern.
"We soon began talking about how refugees are going to be one of the hardest hit populations," said Hassaan. "In Syrian refugee camps, it's incredibly high-density living with limited opportunities for hygiene — there's no running water or hand sanitizer."
Looking for ways to improve the lives of refugees is something that the Ebrahims have long focused on.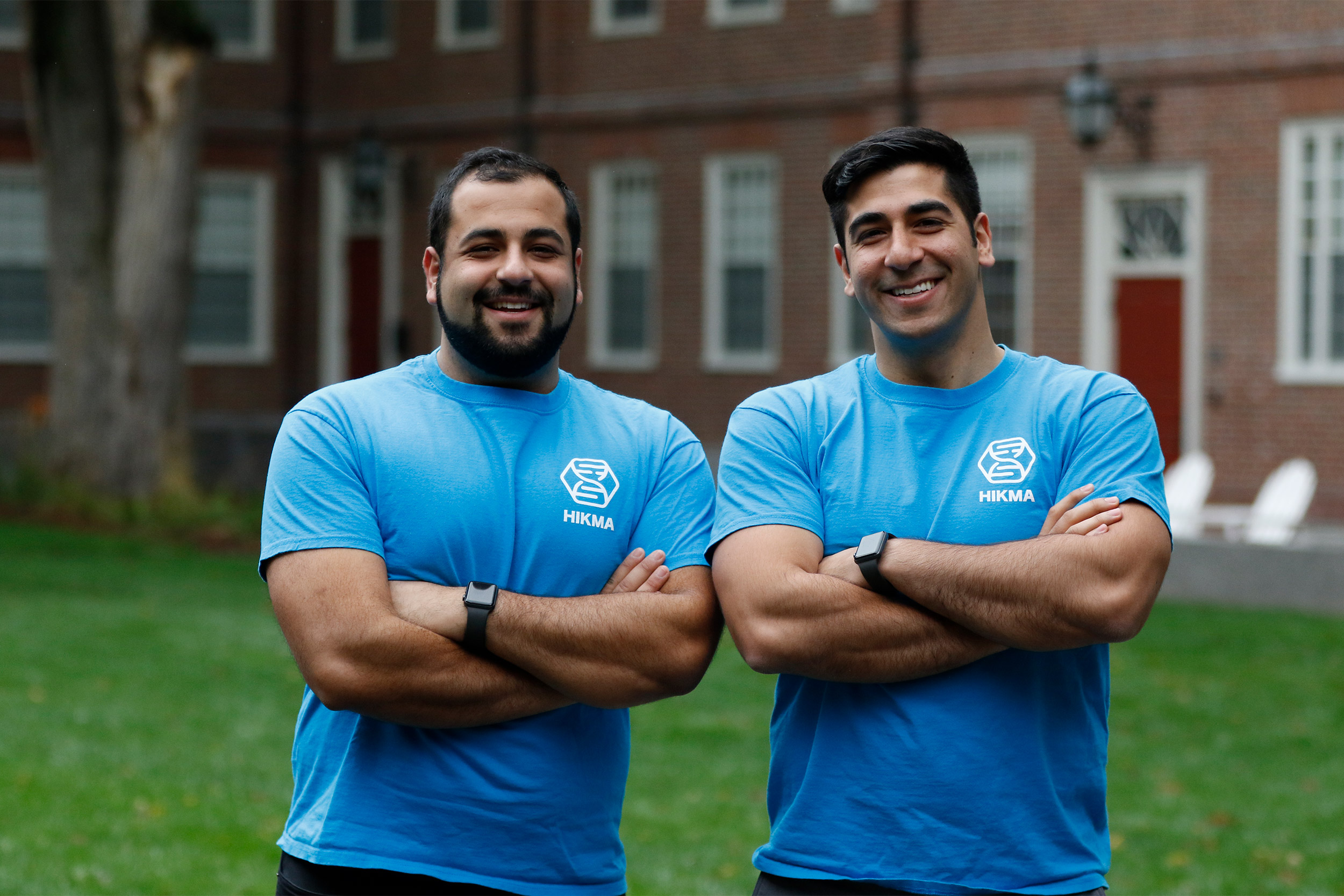 "Our family is Syrian — our mother immigrated to the U.S. back in the '70s to go to MIT. The Syrian refugee crisis was very personal for us," explained Hassaan. "Many of our family members were impacted, and our grandmother was displaced at one point. The crisis has created 13 million refugees — an entire generation that would never learn to read, and health outcomes that are the worst in the world. So we asked ourselves, 'How can we create an impact in this space?'"
When Senan Ebrahim was working in a Syrian refugee community in Jordan in 2017, he learned that one of doctors' biggest needs was a way to collect and access patient health information. In 2018, the Ebrahim brothers founded Hikma Health , a 501(c)(3) nonprofit that builds software for organizations providing health care to refugee populations.
"What we take for granted as an electronic health record (EHR) in the U.S. typically doesn't exist amongst refugee populations," said Senan. "Their doctors don't have the resources to collect data beyond using paper. When you have thousands of patients and such limited time, trying to rifle through thousands of paper records to personalize their health care becomes a major bottleneck in the system."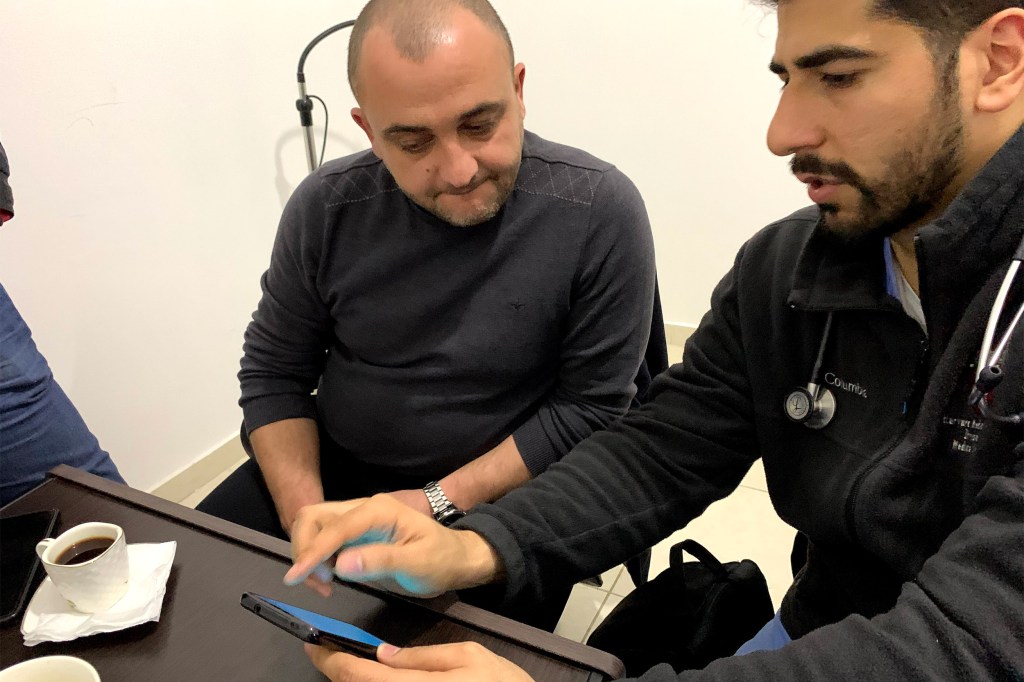 For the last two years, Hikma Health's team has spent time at Syrian refugee camps in Lebanon, Turkey, and Greece. The organization received recognition for its early work, winning the Harvard Business School New Venture Competition in 2019, the MIT 100K's Audience Choice Awards in 2020, and entry into the Harvard Innovation Labs Venture Program. In early 2020, Hikma launched a pilot of the company's health data management service with Endless Medical Advantage, a Syrian-led organization that provides health care services to refugee populations in Lebanon.
The COVID-19 pandemic emerged soon after Hikma Health's initial software deployment. Hikma's team quickly began using its communication channels to share accurate information about COVID-19 in multiple languages and facilitate document translation to partner organizations on the ground. Their attention soon turned toward how they could adapt their software application to help health practitioners on the ground.
"In the Bekaa Valley, there's no access to testing, but when practitioners are on the ground, they need an easy way to identify which refugee patients should be isolated," said Hassaan. "In identifying ways that Hikma Health could most effectively help this population, one of our team members had the idea of creating a basic tool that would allow health care providers to screen patients and identify which people should be isolated."
Hikma Health's team proceeded to develop a screening module that assesses symptoms of and risk factors for COVID-19. Keeping in mind that health care workers using this solution would be in areas with low internet connectivity, Hikma's team designed the application with offline-first capabilities that would allow workers to "screen their patients for COVID-19 at the point of care, and securely share the data with organizers of the local response," according to the organization's COVID-19 response page .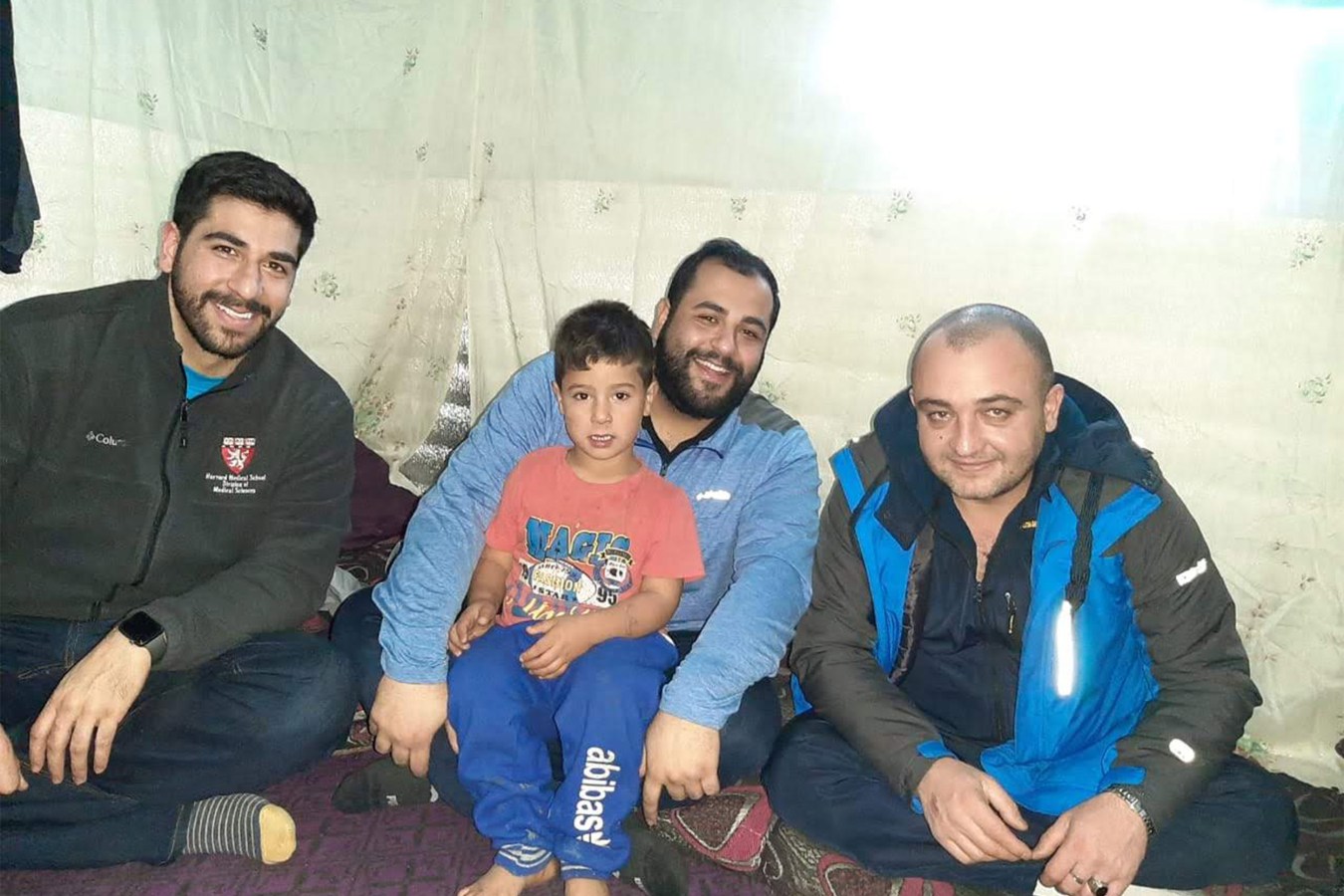 In less than two weeks from the initial idea, Hikma Health had a working prototype deployed to Endless Medical Advantage, which immediately began using it to screen patients.
"As one of very few health care providers for Syrian refugee camps in Lebanon's Bekaa Valley, being able to identify those in need of isolation is a critical aspect of our COVID-19 relief efforts," said Asma Patel, director of Endless Medical Advantage. "Using Hikma Health's new software enables us to screen hundreds of patients for COVID-19 symptoms and quickly make informed decisions on which patients should isolate themselves and which should be escalated further."
In addition to working with Endless Medical Advantage, Hikma Health is focused on implementing this tool in more refugee camps around the world. As the Ebrahim brothers considered the most effective way to scale, they made the decision to open-source its COVID-19 screening software through GitHub , making it free to all organizations.
"Our mission is to get this technology in the hands of the many people who can use it," said Hassaan. "At the heart of it, we're really thinking about the impact we want to have."
---
---