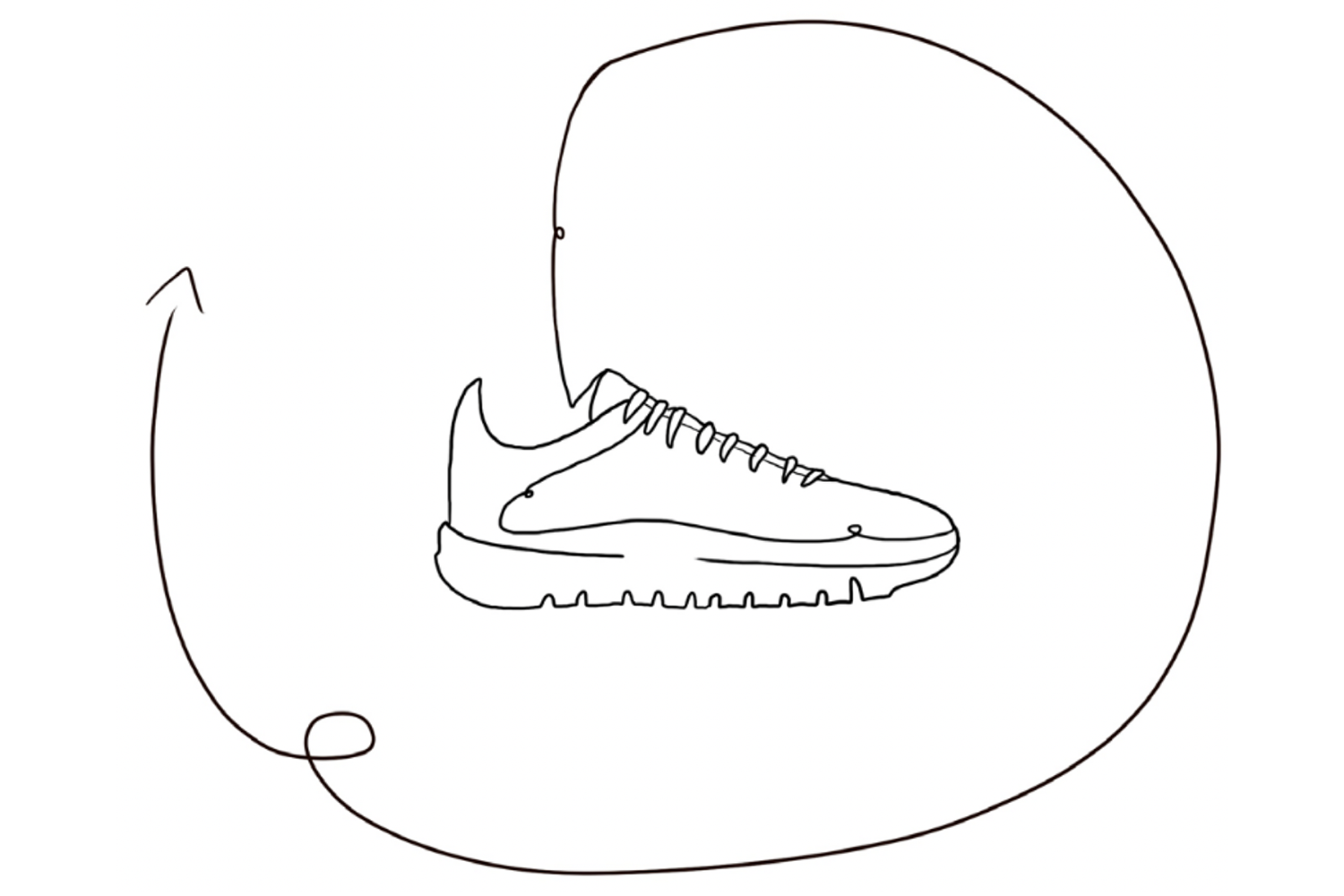 3 Questions: A roadmap toward circularity in the footwear industry
Coauthors of a "Footwear Manifesto" report discuss survey findings that point to industry collaboration as a path to reducing waste in shoe manufacturing.
Fabric Innovation Hub • mit
Oct. 27, 2023

•

7 min

• Source
---
In March 2022, representatives of global footwear brands gathered with sustainability experts and other academic researchers on the MIT campus. The mission? To kick-start a discussion on addressing the waste produced by the footwear industry. An MIT research project arising from the Circular Shoe Systems Summit has now resulted in a white paper titled the Footwear Manifesto . The report is co-authored by Yuly Fuentes-Medel, as MIT's Fabric Innovation Hub manager and now program director of textiles at MIT Climate Grand Challenges; Leslie Yan '22, who majored in mechanical engineering and design; and collaborator Karo Buttler, who graduated last year from the Fashion Institute of Technology in New York.
In the months following the summit, the team conducted in-depth interviews and a broad survey of the industry to bring the Footwear Manifesto to life. The report aims to provide a global overview of current barriers and challenges to achieving a more sustainable and circular footwear industry — that is, one that incorporates reuse, recovery, recycling, and regeneration to cut down on waste. In a conversation prepared for MIT News , Fuentes-Medel, Yan, and Buttler reflect on their findings. Fuentes-Medel also suggests an opportunity for pre-competitive collaborative research to move the needle on climate action and circularity in the footwear industry.
Q: What are the main findings in this report?
Fuentes-Medel: In building this report, we spoke to more than 15 footwear companies and numerous external stakeholders about the status quo of sustainability in the sector. The document identifies opportunities to steer the industry towards environmentally sound solutions across several aspects of the business: materials management, post-consumer infrastructure, consumer behavior, and implementation of circular business models. Our survey, interviews, and analysis identified several key findings:
Today, the complexity of shoes — the design complexity, manufacturing process, and temporal use — is the biggest challenge to circularity at scale.
Companies have the will to change, but there is little strategic alignment on circularity across the footwear industry, and no common means of measuring progress.
Collaboration is vital for scaling circular systems — not just within the brands, but with a multitude of stakeholders including suppliers, infrastructure investors, government, academia, and entrepreneurs.
Building a circular dynamic system will require diverse solutions that open opportunities across sectors and communities.
Q: Why shoes? What are the unique challenges facing the footwear industry?
Fuentes-Medel: Everyone wears shoes. Whether it's for protection, comfort and support, performance, or self-expression, footwear plays a major role in getting us where we need to go. Most people, however, have no idea what happens to their shoes when they've finished using them. The linear take-make-waste model of the footwear industry is deeply unsustainable from a social, economic, and environmental perspective.
A fundamental barrier to achieving a circular shoe system lies with the complexity of shoes themselves, as reflected in their design, material utilization, and manufacturing processes. For example, the intricate multi-material construction of shoes, consisting of dozens of individual components, makes it nearly impossible at present to recycle and reintegrate used shoes back into the supply chain.
However, the challenges faced by the industry extend beyond the shoe itself. Achieving greater sustainability in footwear necessitates a dedicated commitment to resource stewardship. A shoe designed to be recyclable or biodegradable cannot genuinely be considered "circular" unless there is a robust logistical infrastructure that oversees the collection, sorting, processing, and disassembly of the shoe at the end of its life. This infrastructure is essential for enabling the reuse, recycling, or composting of the finished product. Achieving progress in sustainable manufacturing and consumption requires extensive coordination among a wide network of suppliers, buyers, and material management entities. If such system existed, it could create new jobs and opportunities for value creation.
I have continued to collaborate with a group of participants from the summit to advance that vision by establishing — outside of MIT — a consortium of brands and industry partners that will be known as The Footwear Collective , which will exist to tackle some of these challenges related to circularity under the sponsorship of the nonprofit EarthDNA. Embracing the circular economy will require an inclusive shift in behavior from mere sharing to active participation. All footwear brands are invited to participate.
Q: Leslie, Karo, as students working on this project, what were some of your biggest takeaways?
Yan: Coming from a design and engineering background, I was initially drawn to investigating the sustainability challenges inherent in the way shoes are constructed and produced. However, it became evident that the environmental burden of the industry is also a product of barriers posed by the complex system in which shoes are made, sold, and consumed. Still, this complexity opens up multiple pathways towards greener practices, ranging from materials to consumer behavior — each of which we outline in our report. It was truly exciting to see the determination and enthusiasm of many in the industry towards taking meaningful steps towards a more sustainable future for footwear.
Buttler: Our goal for this report was to curate and centralize already-existing information for the footwear industry. During that process, we recognized the necessity of collaboration among brands and various industries. As a young designer, the excitement for more sustainable practices was very inspiring, and I can't wait to see where the footwear industry will be in 5-10 years.
Reprinted with permission of MIT News
---
Share this article:
---
Related Articles:
---