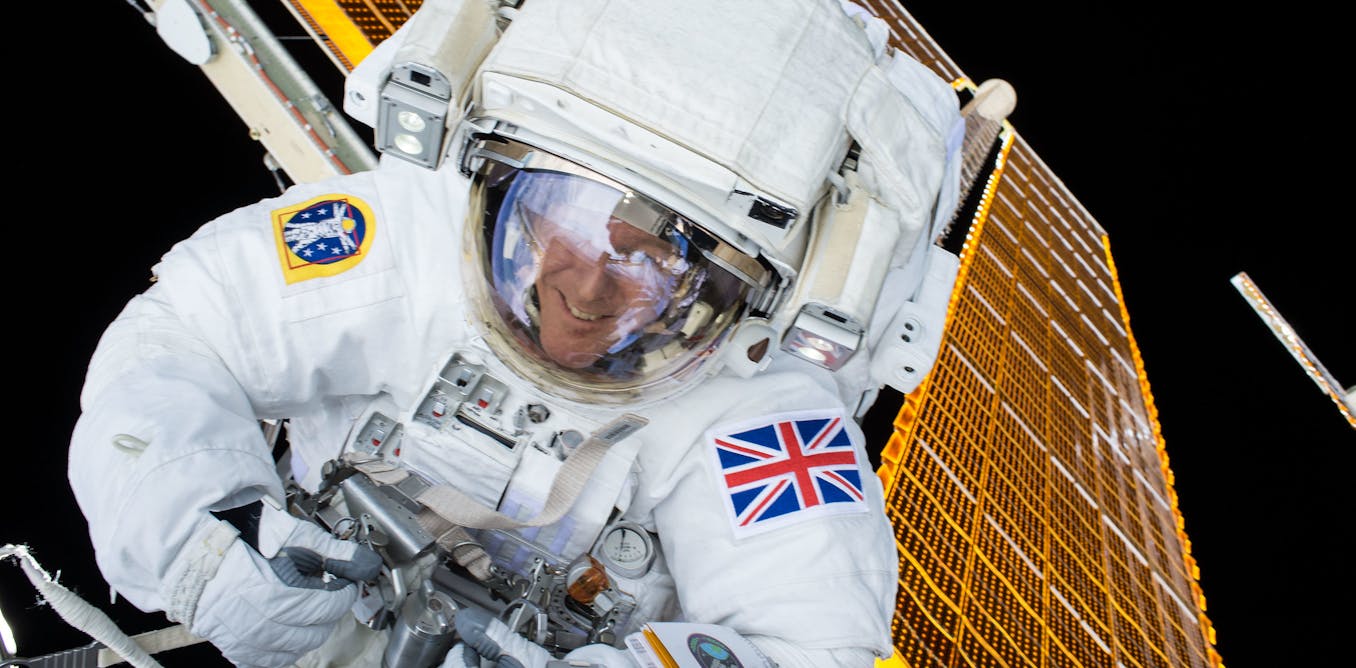 All-UK astronaut mission shows that private enterprise is vital to the future of space exploration
The agreement should give British astronauts more flights into space.
Simonetta Di Pippo, Director of the Space Economy Evolution Lab, Bocconi University • conversation
Nov. 3, 2023

•

8 min

• Source
---
The UK Space Agency has signed an agreement with a US company called Axiom Space to develop a space mission carrying four astronauts from the UK. The flight would most likely use the SpaceX Crew Dragon vehicle and travel to the International Space Station (ISS).
The crew is expected to include a reserve astronaut recently selected by the European Space Agency (Esa) and two other commercial astronauts. There are also reports it could be commanded by the recently retired Tim Peake.
By taking this step, the UK is joining other countries on a commercial path to human spaceflight. It's a very significant one too, because commercial funding is absolutely crucial to the future of space exploration . As a former Esa director of human spaceflight (at the time Peake was hired), I believe this will position the UK to participate in a growing space economy, help democratise space and inspire new generations of students to study science and engineering.
In 1998, Esa decided it would employ and train its own astronauts. Prior to that, few European countries had astronauts flying under their national banner. Esa's decision was intended to reinforce its role in spaceflight internationally. At the time, the agency had also decided that it wanted to strengthen the ISS collaboration and also wanted to get the most out of it. Astronauts were one way to do this.
Prior to 1998, the UK had produced several astronauts and potential astronauts. Michael Foale , born in Lincolnshire, had dual UK-US nationality and flew to space as a Nasa astronaut. Helen Sharman went to orbit in 1991 as part of an arrangement with the Russian government.
As a result of the European astronaut corps being created in 1998 , national astronaut corps in Esa member states were dismantled.
In those countries, including the UK, the focus shifted to selecting astronauts through the Esa process. However, while the UK participated enthusiastically in other Esa programmes, it did not show a great deal of interest in the agency's optional human spaceflight programme.
Surprise selection
While UK was not contributing to the Esa human spaceflight programme, other member states were strong supporters. However, selections were open to all European citizens, and correctly so.
Fast forward to May 20, 2009, when I was Esa's director of Human Spaceflight . Officials and journalists were crowded into a room on the fourth floor of Esa's headquarters at Rue Mario Nikis in Paris to hear the announcement of six new astronauts who would join the space agency. I had chaired the committee that had interviewed the group of 22 candidates who remained after a one year long selection process managed by the European Astronaut Center (EAC) in Germany.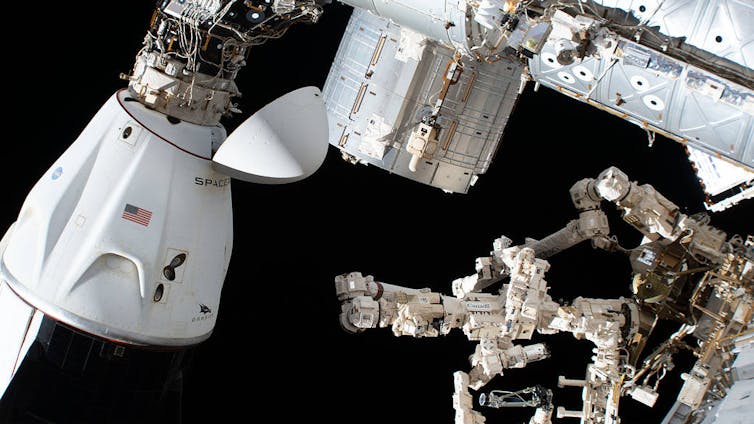 As I announced the six new astronauts, the room exploded at one name in particular: Tim Peake's . Considering that the UK was not involved in this optional programme, there were no expectations a British astronaut would be announced. But Peake was an exceptional candidate who deserved his selection.
Immediately afterwards, the UK minister for science and innovation, Lord Drayson , called Esa. As a result of this phone call, I rushed to Gare du Nord, took a train, and arrived in London for an unplanned meeting with the minister. Sometime later, the UK joined Esa's human spaceflight programme .
Rapid changes
A lot has changed since 2009, however. Innovation in the area of spaceflight is increasing exponentially. Just look at the Starship programme managed by Elon Musk's SpaceX, or Jeff Bezos' Blue Origin , which is developing new rockets and a new vehicle to land on the Moon.
The ISS's lifetime has been extended until 2030 – after which it will be decommissioned, re-entering the Earth's atmosphere over the Pacific Ocean. However, commercial companies in the US are developing their own private space stations.
One of those companies is Axiom Space. Based in Houston, Axiom wants to build a space station that will be operational from 2028 . In its first phase, it will have two or more modules docked to the ISS. Once they are ready, the Axiom station will be detached so that it can function independently.
In preparation for their space station's operations phase, Axiom has begun sending commercially funded missions to the ISS using SpaceX's Crew Dragon vehicle. These have been commanded by ex-Nasa astronauts but carry non-professionals.
The recent Ax2 mission , for example, was commanded by ex-Nasa astronaut Peggy Whitson and carried a racing driver and investor, John Schoffner, who paid for his flight, as well as two Saudi Arabian commercial astronauts sponsored by the Saudi Space Commission. An upcoming mission, Ax3, will fly to the ISS in January 2024.
Ax4, expected to take place mid-2024, could be the target for this all-UK crew – although they might have to wait for a later mission.
Opportunity knocks
All of this is happening as Esa's latest astronaut class, chosen in 2022 and the first since Peake's intake in 2009, is being prepared for missions to low Earth orbit and later, beyond. In this new class are five career astronauts, 11 reserve astronauts reserve and one astronaut with a disability.
So the rise of the commercial astronaut provides access to space for countries that may not have a longstanding relationship with one of the big space agencies and therefore support the process of democratising space.
The benefits that come from the use of space-based data and infrastructure are increasingly evident, and more attention from the general public helps put space on the map for policy and decision makers in a virtuous circle.
Space is indispensable for tackling climate change , in disaster management , global health , in agriculture, education , digital transformation and the green economy.
Therefore, a commercially funded mission to cost around £200m carrying UK-born commercial astronauts Rosemary Coogan (also selected as an Esa reserve astronaut), John McFall and Meganne Christian could be seen as a good investment. The mission will also undoubtedly produce good outcomes, including scientific results.
Peake will reportedly come out of retirement to lead this first all-UK astronaut mission, following his last flight back in 2015 .
The space economy is a blooming flower that we must support in order for it to grow. The pay-off will benefit us all.

Simonetta Di Pippo does not work for, consult, own shares in or receive funding from any company or organisation that would benefit from this article, and has disclosed no relevant affiliations beyond their academic appointment.
---
Share this article:
---
Related Articles: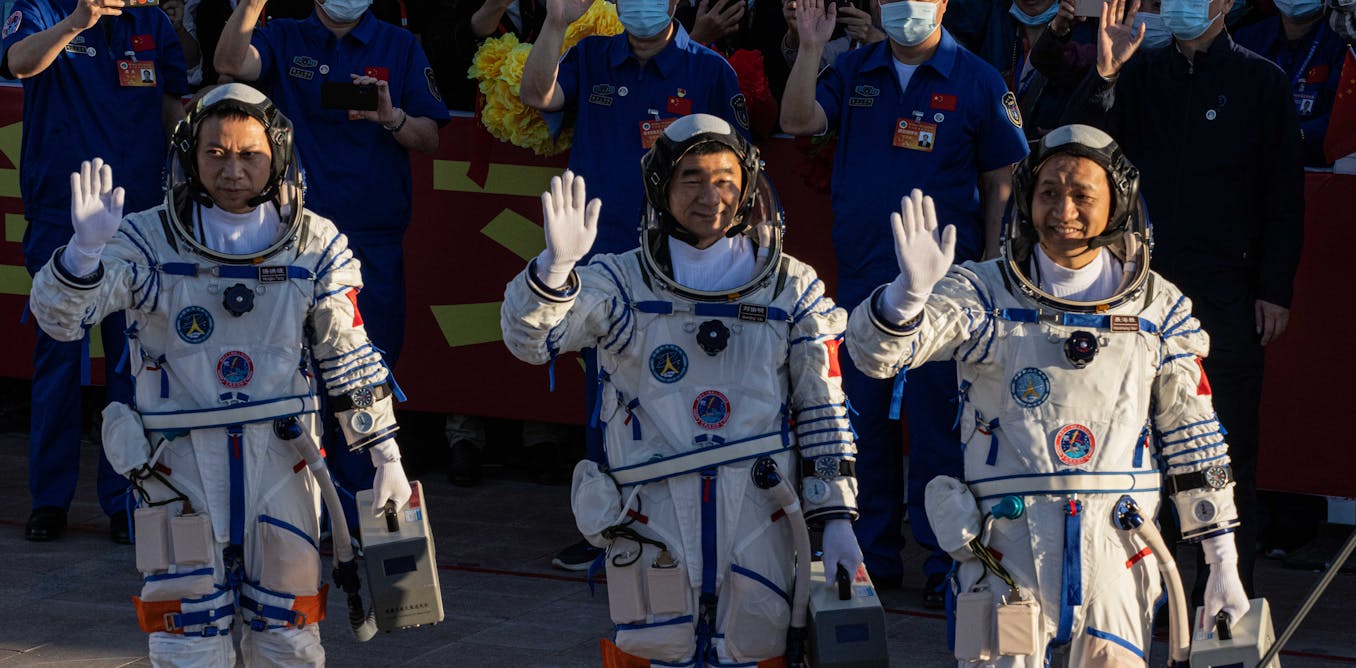 July 5, 2021 • conversation
---